About Ma Sharda School of Music
Ma Sharda School of Music was founded in Nairobi, Kenya for the propagation of cultural values through Music, to organize cultural events and donate proceeds to deserving Charitable Institutions for providing health care facilities and subsistence to the poor and education for orphans and to uplift the less fortunate people in society. Ma Sharda School of Music was founded by Mr. Udayan Mukherjee, an engineering consultant based in Nairobi, and his wife Rajasree Mukherjee.

Rajasree Mukherjee has played a leading role in the promotion of Indian Culture and India Music abroad, especially East Africa. This clipping is from an Anandabazar Publication in 1994 that acknowledges her efforts.

Ma Sharda School of Music is the most reputed Institution in East Africa offering organized courses in traditional Indian Classical music, Folk music & Rabindra Sangeet. Ma Sharda has put up numerous concerts and other cultural events in its ceaseless efforts at fundraising for deserving charities.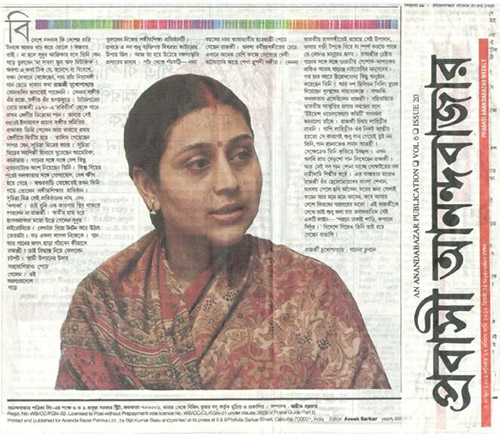 Activities In East Africa
Settled in East Africa since 1990, Rajasree Mukherjee is one of the most popular singers there and has given numerous stage performances in Kenya, Tanzania, USA & Canada. She performed for India's President Abdul Kalam during his African visit in 2004. Through her performances she has supported several charitable organizations in East Africa.

Rajasree's work in East Africa was appreciated and documented by Prabha Bharadwaj on behalf of Hinduism Today.